A very special bag!

It is round and it turns…
Jeux Paralympiques Tokyo 2021
Opening ceremony of the Tokyo 2021 Paralympic Games, Belgian athletes Joachim GERARD and Jef VANDORPE, wheelchair tennis
Rollnbag, the hands-free bag!
A bag designed for your wheelchair
You are unique. And so are your needs.
The Rollnbag is the bag that fits the wheel of your wheelchair.
The Rollnbag is the wheelchair accessory that meets your needs of
– transporting everyday objects
– having them and knowing them at hand.
You can get access to it without contortions or help from any one.
Your belongings remain accessible and under your sight at any time. They are fixed to the chair and secure. At your fingertips in full autonomy and privacy.
ROLLNBAG = a bag + a frame. The whole is fixed on the wheel of the chair. It's that simple

.

 

To bring your daily life with you. With style.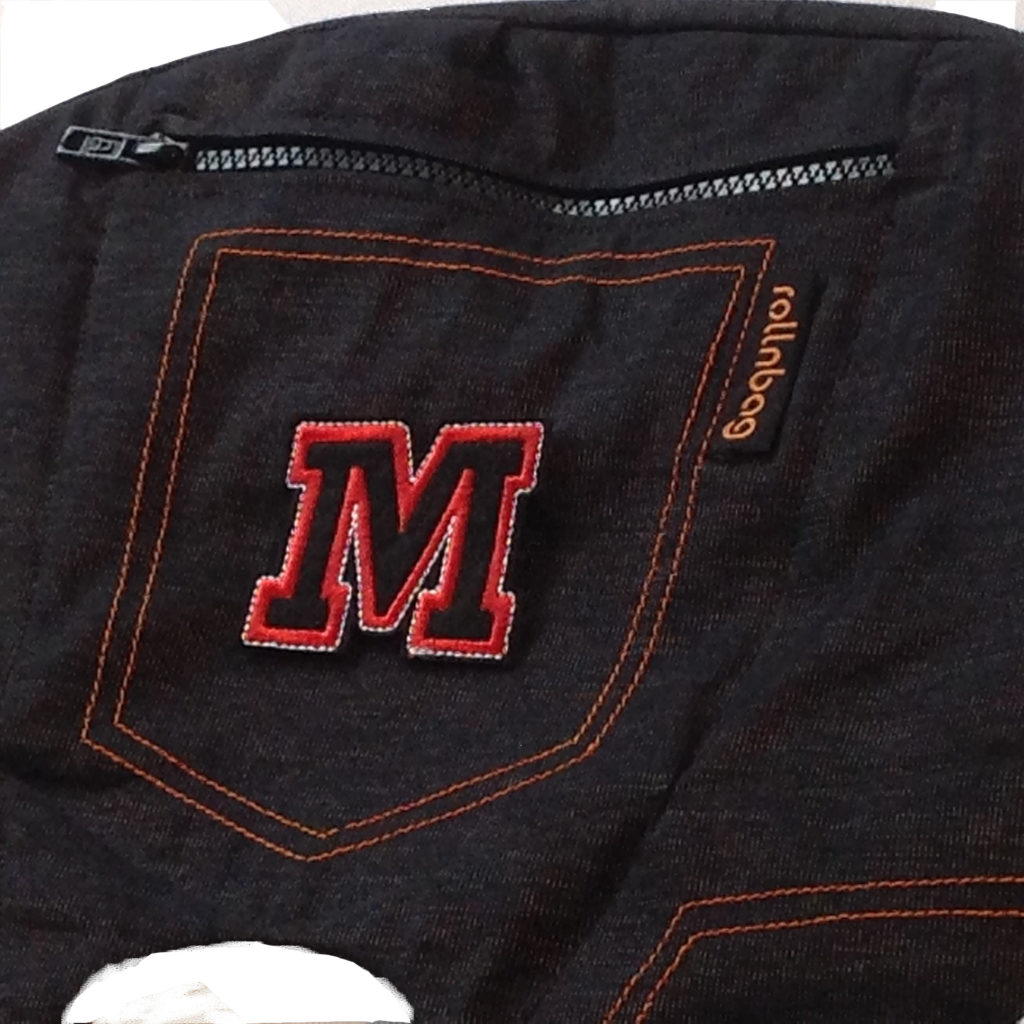 The Rollnbag? Independence and style!
Rollnbags are made of denim or brightly coloured fabrics.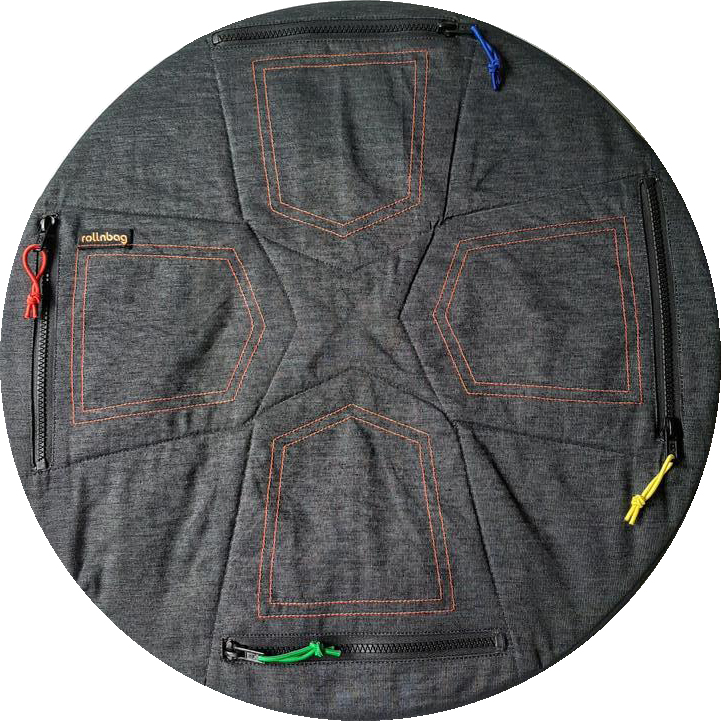 To bring the keys, the telephone, a bottle of water for the walk or the sport session, hygienic refills for the day trips… 
There is a "grand luxe" version of the Classic model:  the Elegance model. Equipped with a strap, it can be converted into hand luggage, shoulder bag… as you wish.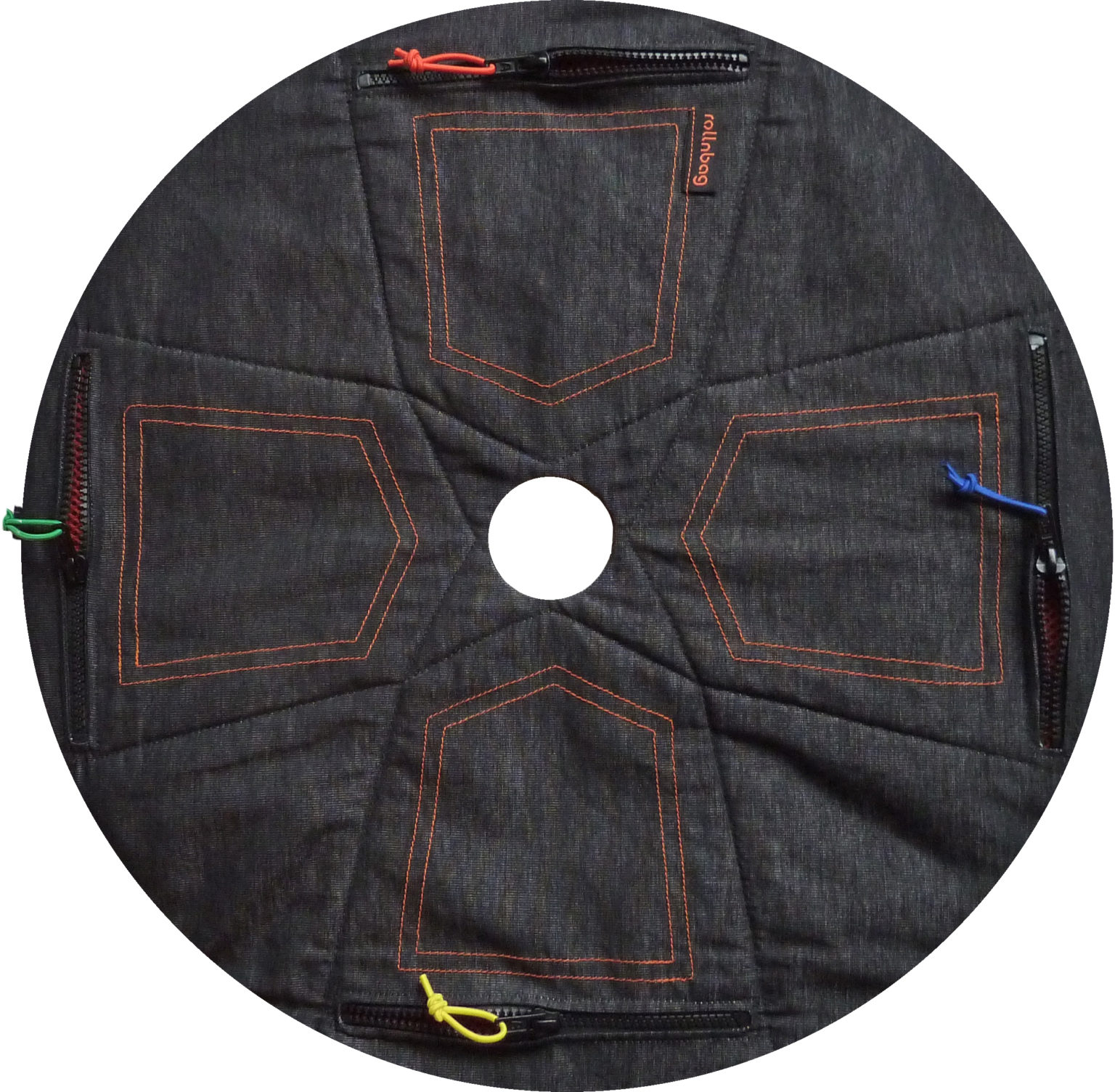 The Rollnbag Classic model is available in an Activ version.
This Activ model has an opening in the centre.
This means that the wheels of the wheelchair can be easily detached without removing the bag.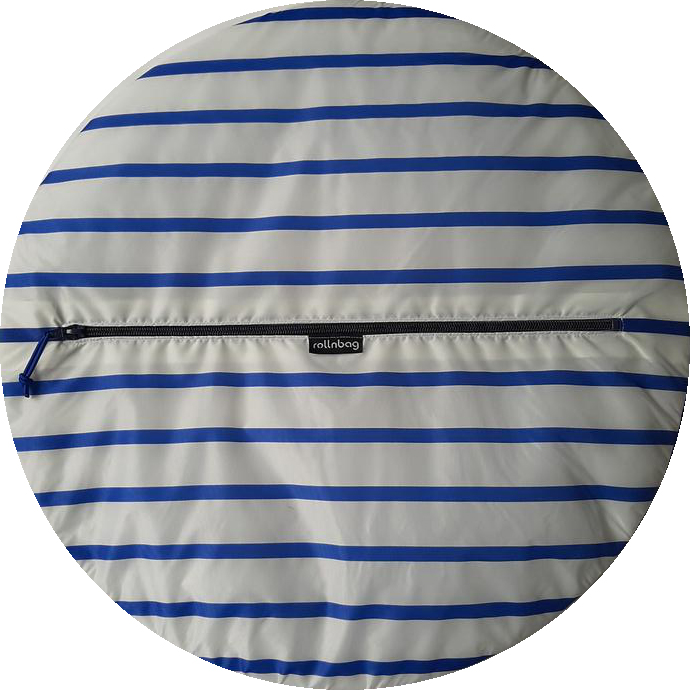 A single-compartment bag, the Rollnbag Home allows you to carry your book or magazine, scarf, glasses case, care kit, or swimsuit and a couple of extra items.
All models are available in water-repellent denim fabric or waterproof nylons.
Details that make us irresistible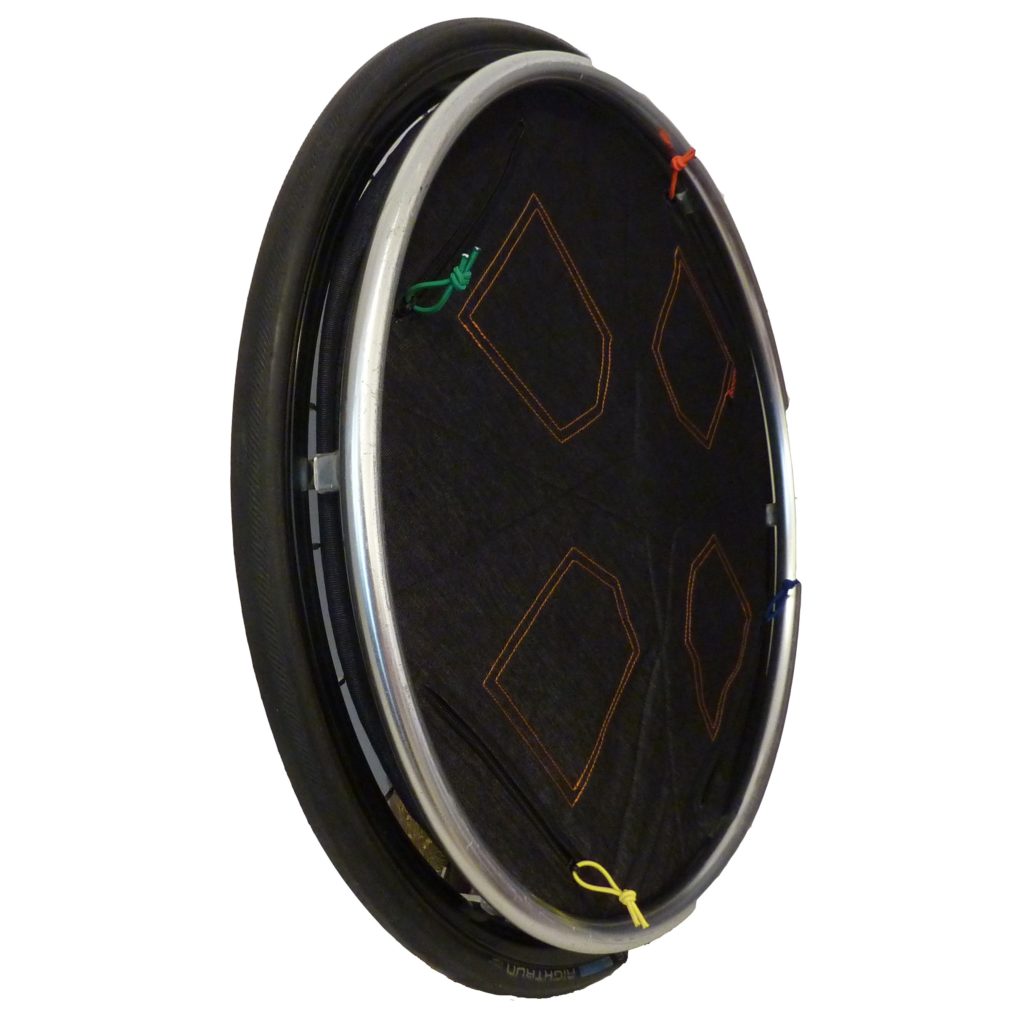 A unique integrated frame that is easy to handle. Ten seconds and the Rollnbag is attached!
Flexible and removable, the frame allows the Rollnbag to be placed between the handrail attachment points. This does not interfere with wheel handling. No additional fastening is required.
Zip pockets. Zippers are waterproof. Their slider is equipped with colored elastic ring. You can operate it according to your dexterity.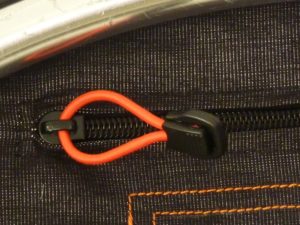 A local, responsible handcrafted product
The Rollnbag is made on request in Belgium. Without surplus or waste.
Our production partners for making the bag and assembling the frame are companies that employ and pay disabled personnel in accordance with legislation.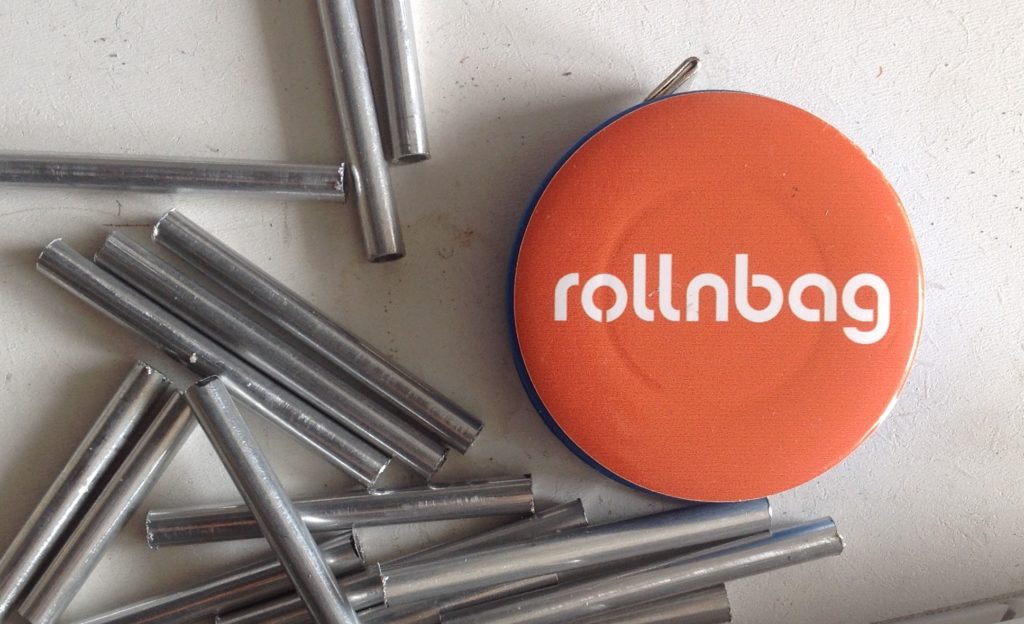 We produce on demand, in the configuration you want:
– number of pockets
– fabric selection
– bag diameter (22" and 24" available)
And what about a Rollnbag for any occasion: shopping trips, sports training, hiking trips, school or office.
Numbered and limited series
You want to stand out?
Then choose one of a limited Rollnbag series (10 maximum) numbered and signed, or ask for a unique model.
.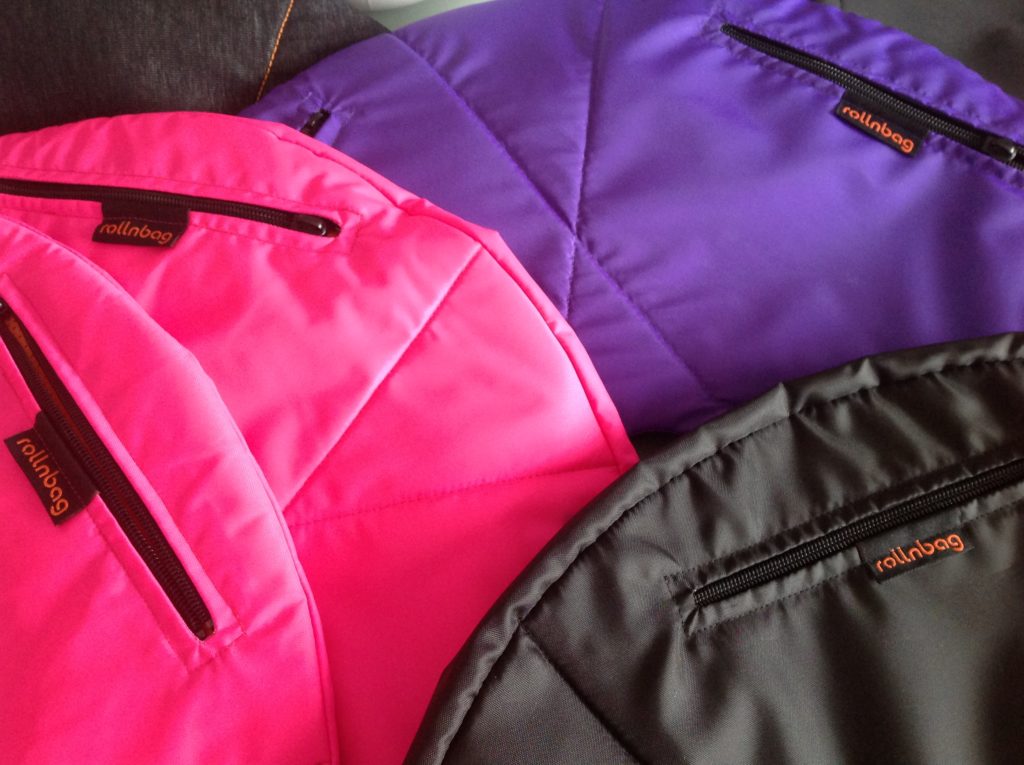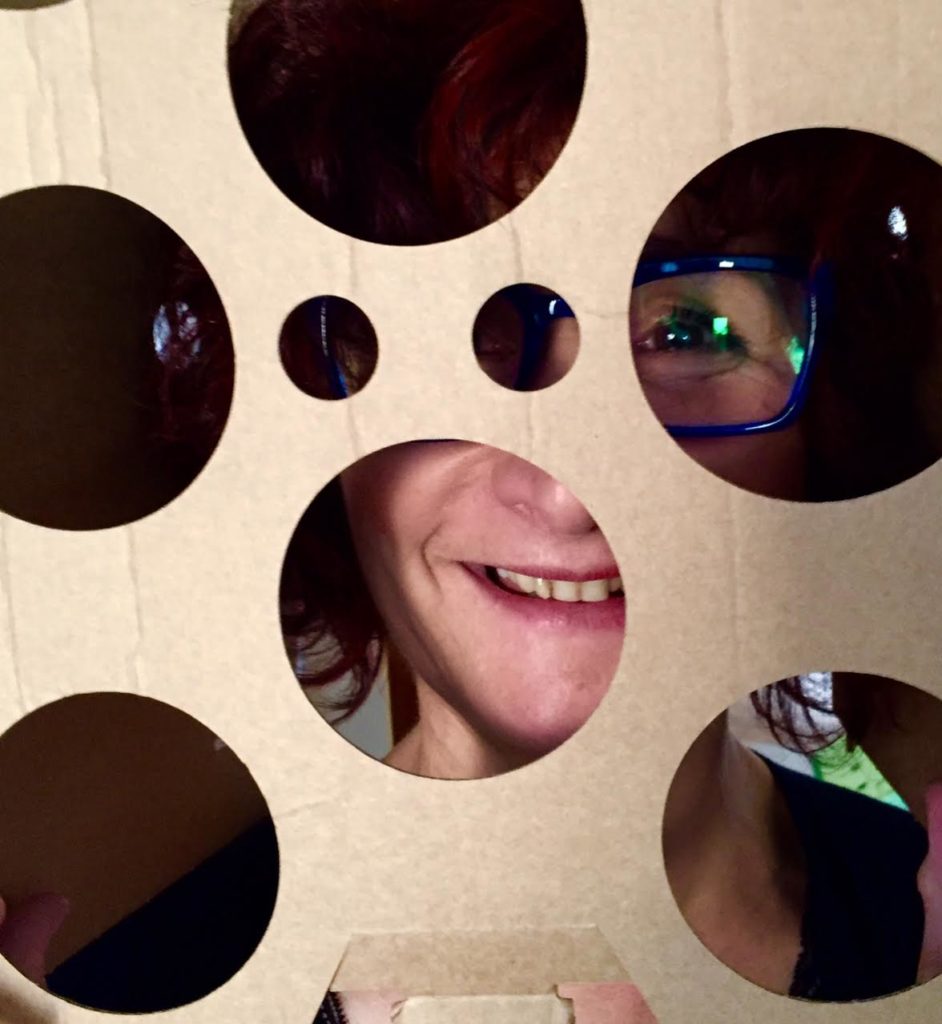 Rollnbas is a concept by Michèle Grenier.
Michèle Grenier is a trained fashion designer. 
Rather than hiding people in armchairs, Michèle wants to make them visible by using useful, original and attractive accessories. The Rollnbag is an example.
After several years of disability following a traffic accident, Michèle remembers the headache of getting dressed, plastered on one side and covered with devices on the other. She remains passionate about offering original clothing or accessories to people who have little interest from the fashion industry. 
When we were designing a collection of clothing for valid and disabled women several years ago, we had an orange nylon fabric left over. Our wheelchair model was doing a cyclo-dancing act on the catwalk. She needed to get a scarf out of a bag while keeping her hands free… the wheel was available to attach a storage bag… and the idea came from there…
If you have any questions about our bags, do not hesitate to contact us via our form!